In December of 2018, I reported to WinRAR that the trial was displaying an ActiveX warning: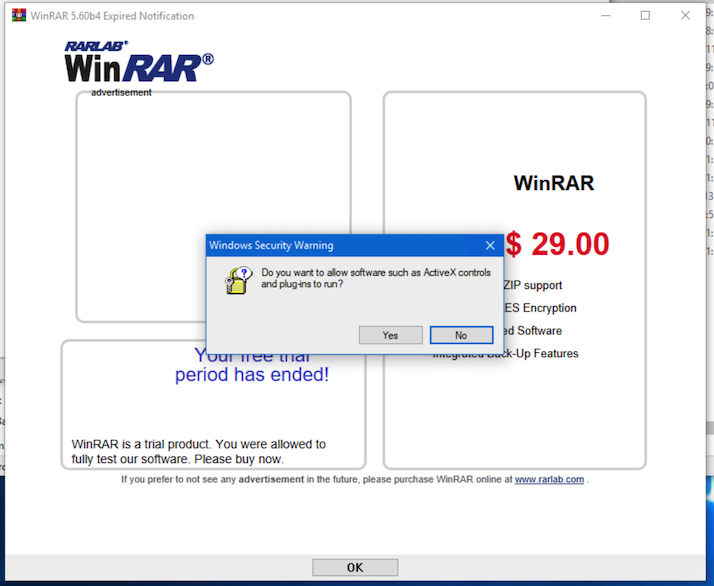 Their response, in it's entirety sans boilerplate footer:
Hello,

I have forwarded your e-mail to a responsible person.

The best way to get off such requester is to buy WinRAR.

Otherwise please uninstall WinRAR.
As of September 2019, it is still happehing. I reached out to WinRAR support again. Their reply:
I guess you have changed the Internet Explorer Options for security to very high.

Please change it back to default value - or allow ActiveX.